The 2022 U.S. Houzz Kitchen Trends Study is out, and kitchen renovations are on the rise. The home remodeling platform surveyed nearly 2,400 homeowners to determine the latest kitchen trends. The most popular among them? Upgraded countertops.
Over the past year, the percentage of renovators hiring of kitchen professionals jumped from 85% to 89%: highest level seen in four years. And it seems homeowners are sparing no expense. The median price spent for a major kitchen remodel increased 14% during 2021, to $40,000, while the price of minor remodels went up 25% to $10,000. More specifically, the median amount spent for a major remodel of a large kitchen (250 square feet or more) climbed to $50,000.
Of those many lavish renovations, new countertops were included by 91% of the Houzz respondents, with the quality of material prioritized over costs. Sixty-nine percent ranked the look and feel of the material as the No. 1 concern, followed by durability (57%), then ease of cleaning (38%) and, finally, the price (23%).
"It is clear that homeowners are willing to spend a little more to get exactly what they want in countertops that are both beautiful and practical, despite rising prices of labor, products and materials," commented Houzz Senior Economist Marine Sargsyan. "We're seeing a rise in overall kitchen renovation spend as homeowners not only splurge on specific features but also make major modifications to the kitchen layout, systems and walls, many of which require the assistance of licensed home professionals. In fact, hiring rates for home professionals to complete these projects are the highest we've seen in four years."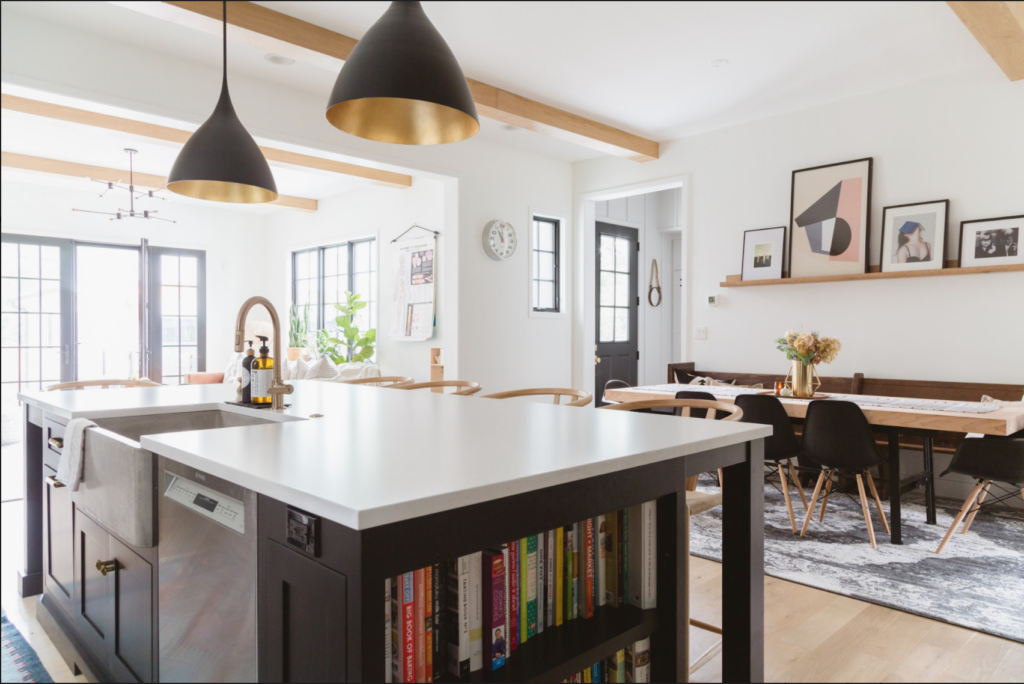 Additional findings from the 2022 U.S. Houzz Kitchen Trends Study included homeowners' addition of high-tech appliances (27%), beverage refrigerators (19%), work islands (20%) and flooring made from resistant materials, like vinyl (23%).