As the saying goes, you never get a second chance to make a first impression. First impressions are extremely important for real estate agents, because when people see your ads, business cards or your website, what's going to draw their eye first is your smiling face.
First Impressions are Important
In this blog post, you'll learn the eight tips every agent needs to use when creating and deciding on a headshot.
Tip 1: No selfies
Most selfies look unprofessional. Leave those on your personal Instagram where they belong.
Tip 2: Style matters
Keep your look simple.
No clothing that distracts
No glamour shots
No pictures taken at a wedding or event
No sold signs, no phones, no cars, no props
No thumbs up or high fives
Tip 3: Practice your pose
You are posing, not performing. Practice your facial expressions and poses in the mirror before your photo session. The way you look best may not be the way that feels best. It's the look you're trying to get right, even if the pose isn't totally comfortable.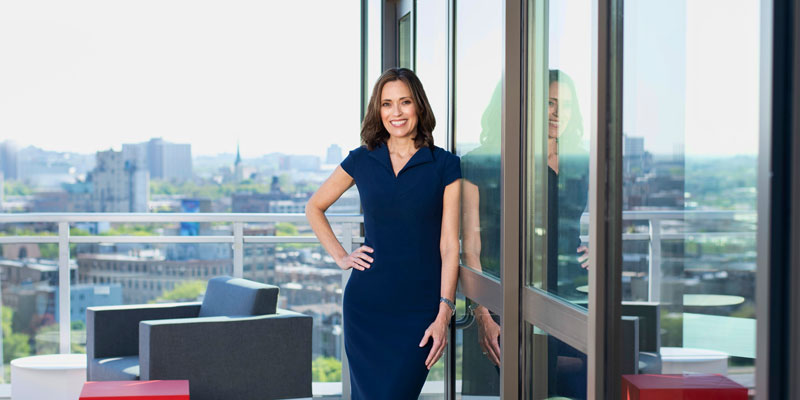 Tip 4: Vertical vs. horizontal
You're better off using a vertical shot than a horizontal shot. Have the shot taken with several angles. Keep in mind that if the angle is slightly high, it will make you look slimmer and accentuate your eyes, which should be the focal point.
Tip 5: Pose on an angle
Ever wonder why people gain 10 pounds in front of the camera? It's because we cut out their entire environment around them, forcing them to take up more room in the frame. Instead, do a two-thirds turn away from the camera. Turn your head slightly to show more depth, and don't look squarely at the camera.
Many people will have the natural instinct to lean backwards in a photo. By bringing your chin down, you can open your eyes up.
Tip 6: Lighting matters
Position yourself so that the light goes across you instead of right at you. This is important so that the viewer sees depth and texture. Crossed arms or hands in pockets can help create texture.
Tip 7: Cropping
Cropping can help a photo by allowing you to select the focal point of the picture. Have your photographer show you several crops to see which one you think looks best.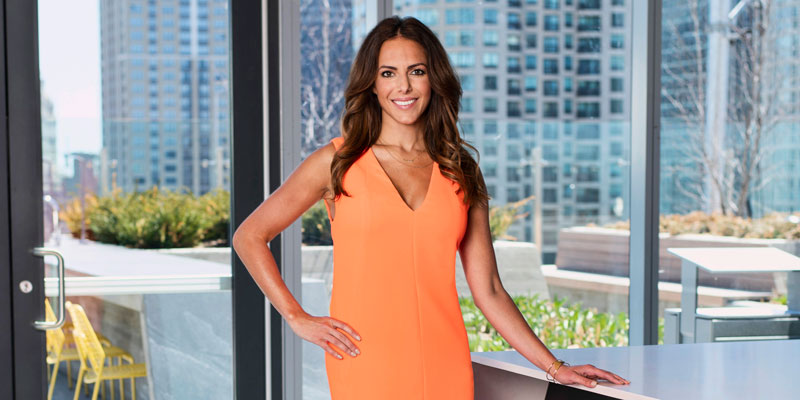 Tip 8: Size for print and web
You'll need copies of the photos for printing your business cards and other materials. The size requirement online is different from what it is in print. Make sure your photographer sends you 300 dpi for print and 72 dpi for web. If it's not right, you'll end up with grainy photos in print, or pictures that are too big to upload to your website.
Only Part of Your Overall Image
A good headshot is only part of the image you will want to build for yourself, and once your headshot draws someone in, it's your bio that will tell prospects about you. To learn more about how to develop your professional image, start your seven-day free trial of AgentEDU today and watch the full course, "Developing Your Professional Image."
We also want to give a shout-out to our cover models in this week's blog. Thanks to Michael Bencks, Senior Mortgage Banker of Neighborhood Loans, David Porter of the Porter Group and Heather Lange of Lange Property Partners for allowing us to highlight their fantastic headshots in our cover photo.
_________________________
AgentEDU® is a platform where agents at every level can come to watch 10-minute video courses for the many situations that successful agents must master. From essential to advanced level and everything in between, AgentEDU® courses help agents become top producers with increased earnings and a plan for continued growth. For a 7-day free trial sign up here.
AgentEDU® is an Agent Publishing brand. For nearly two decades, Agent Publishing has been committed to providing residential real estate professionals with the information and training required to build successful and meaningful careers in their local markets. Agent Publishing's influence extends to every career stage and reaches agents across print, digital, events and online learning.